USA
In the United States, a quality management system for medical devices is regulated by the Food and Drug Administration (FDA). FDA provides a framework of basic, non-prescriptive requirements for manufacturers in 21 CFR Part 820, the Quality System Regulation (QSR) for medical devices (soon to be the QMSR which will align closely with ISO 13485).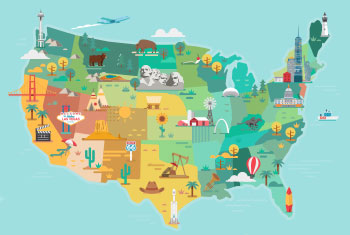 FDA defines a quality system as, "The organizational structure, responsibilities, procedures, processes, and resources for implementing quality management." According to FDA, medical device manufacturers are required to develop a quality managment system that is consistent with the:
Level of risk presented by the medical device
Complexity of the medical device
Complexity of medical device manufacturing processes
Complexity and size of manufacturing facility
FDA Quality System Regulation (QSR) ensures that medical devices sold in the USA are both safe and effective for their intended use. The FDA maintains quality system regulations (QSR) that must be followed by all medical device manufacturers who wish to sell devices in the USA.
FDA quality management system requirements state that the manufacturer is responsible for creating their organization's policies based on the needs of the customer, business, perceived product risk, and requirements specific to the device and applicable regulations and standards.