Empower
Do some leadership training to learn about empowering your team. A good leader tackles elusive ideas, pays attention, and is instrumental in keeping things on track.
Don't get hung up on mistakes made. Express your appreciation for their work, and give generous boundaries to work within.
Leaders can keep their company out of a rut by developing a working system that ensures team empowerment.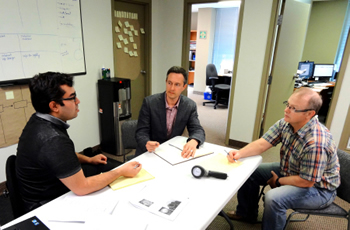 Here at Koven, we empower our team members with well defined roles and task schedules. Each employee knows what is expected of them and there are no barriers.
We highly value communication and have weekly team check-ins, an internal newsletter, and monthly team outings.
Some companies do regular team building exercises and have an internal instant messaging system. While your company may differ, these are some ideas to integrate into your model.
Take time to find out what works for your team.
Not becoming overwhelmed is an active process; so be on guard, and be prepared.