Applications
Unlearning is easier said than done; especially with procedural knowledge (such as riding a bike).
A personal example of unlearning in engineering for me came after the introduction of 3D printing technology.
Previously, I relied on plastic component design practices aimed at manufacturing using injection moulding.
An injection moulded plastic part is made by shooting molten plastic into mould cavities (the negative shape of the part). The plastic cools for a short period and then the two halves are opened and the finished plastic part is ejected.
There are several design limitations with this process, the biggest of which being that the part must be designed in a way that allows the 2 halves of the tool to separate after the part has cooled. Undercut (as they are called) would prevent the mould from separating.
Special tool designs do allow for inserts and multistage ejection, but all of this adds cost and complexity to the project.
Additionally, the size and thickness of the parts are limited to allow for the mould to fill in correctly and allow the part to cool properly without warping or shrinking.
Que in 3D Printing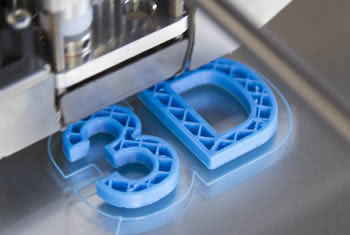 Also known as additive manufacturing, 3D printing involves creating an object by adding material layer by layer.
3D printing has become the go-to method for creating models or parts within the last decade and is rapidly evolving as a technology.
Today, new applications and an ever-increasing availability of materials are allowing for some amazing developments. Scientists are now working on ways to print skin using cells and even organs using genetic code.
Below is an interesting video from YouTube that explains 3D printing and it's capabilities.
To effectively master the use of this technology, you will need to learn some new terminology and skills, but you will also need to unlearn some injection moulded part design limitations.
3D printing is very complex. You need to do the modeling on a digital platform and set approximate dimensions. There are also many different types of materials you can choose from, from plastic to biomaterials.
Additive manufacturing does not require a part to be ejected from a mould, so old limitations like undercuts or part thickness will only hold back your designs and designers.
3D printing comes with its own set of limitations too; new knowledge that must be acquired. You will then need to relearn the limitations, the software, the design programs, etc. If you don't attempt to unlearn injection moulding, then your cognitive space will be too full, which can confuse and stress you as the two different types of knowledge structures clash.
In addition, 3D printing technology will advance one day, and we'll have to unlearn what we're learning now.