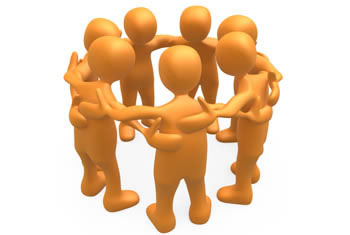 Have a Team Huddle
Each member of the team may be focused on different tasks, so what you need to do now is get everyone on board with the priorities. The key is communication!
Set up a gathering to talk. Your teams' experiences and knowledge combined is substantial!
Gather all ideas of what should be done to get back on track and adjust the priorities as needed.
Assign new tasks, and work out a detailed game plan together. Keep your door open. Have team members check-in regularly and fix any known issues that come up.
Companies with high productivity levels tend to have employees that feel comfortable and safe.
Take the initiative to change the team environment and make the company workspace clean, organized, and designed for success.